Find Ways to Customize Your Project
Upgrade your coin by adding depth and intricate detailing with a custom 3D Challenge Coin!
How to Create the Right Look
for Your Coin
Here are some ways you can customize
your Challenge Coins:
If you want your coin to really come to life, stand out, and have an interesting look and feel, 3D is the way to go. One thing to note is that to add more relief we have to add a little extra thickness to your coin. This gives the coin more heft in addition to the awesome look and feel of it. 3D coins can be made in any metal, but we specifically recommend going with an antique finish because the detail is much more discernable due to the higher contrast. You also want to avoid using black nickel and black metal finishes for 3D coins as the details are even less recognizable than the regular polished finishes. Lastly, if you'd like to add a pop of color to your 3D go with translucent enamel. It is semi transparent and will allow you to see the detailing of the 3D.
EXPERIENCE
THE LONE STAR DIFFERENCE
JUST A FEW REASONS WHY LONE STAR IS YOUR BEST CHOICE FOR CUSTOM CHALLENGE COINS…
PERIOD!

FREE QUALITY
ARTWORK

FREE PROOF
& QUOTE

UNLIMITED
REVISIONS

US CUSTOMER
SERVICE

SUPER FAST
SERVICE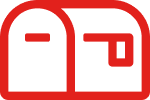 FREE PRIORITY
SHIPPING
100% QUALITY
GUARANTEE

TRANSPARENT
PRICING
MAKE YOUR COIN STAND OUT!
PERSONALIZE YOUR COIN
WITH UPGRADE OPTIONS
We know how special your coin is to you and those who receive it. Challenge coins can be used for rewarding someone for excellence, memorializing a special person of great import, or celebrating a special event, and we want the significance of your project to shine through. We offer an array of different options to help you customize your project, and give it that unique touch. If you have any questions or would like some professional feedback, give us a call or reach out to us and we would be honored to assist you with the creation of your project.
CUSTOMIZE WITH PLATING OPTIONS