Find Options to Better Customize Your Coin!
High Quality Challenge Coins, 100% U.S. Based Customer Service and Free International Shipping!
How to Create the Right Look
for Your Coin
Here are some ways you can customize
your Challenge Coins:
We understand that Challenge Coins are a time honored tradition, and something that people take great pride in. That's why we produce only the highest quality challenge coins. There are many uses for challenge coins today, ranging from appreciation for excellence to commemoration of an event. Whatever your cause, we want to help ensure that your coin reflects the speciality of its purpose. That's why we offer a wide range of upgrade options that allow you to enhance your coin, and make it truly custom and unique.
We know how special your coin is to you and those who receive it. Challenge coins can be used for rewarding someone for excellence, memorializing a special person of great import, or celebrating a special event, and we want the significance of your project to shine through. We offer an array of different options to help you customize your project, and give it that unique touch. If you have any questions or would like some professional feedback, give us a call or reach out to us and we would be honored to assist you with the creation of your project.
Seriously, what is cooler than having your own custom bottle opener that represents you and your squad? These are a highly sought after upgrade option simply because it adds fun and utility to your already awesome Challenge Coin. These are great for gifts for all types of situations such as award ceremonies, military balls, employee recognition events and more. Nothing is more satisfying than sitting back after a hard days work with your pals and cracking open a cold one!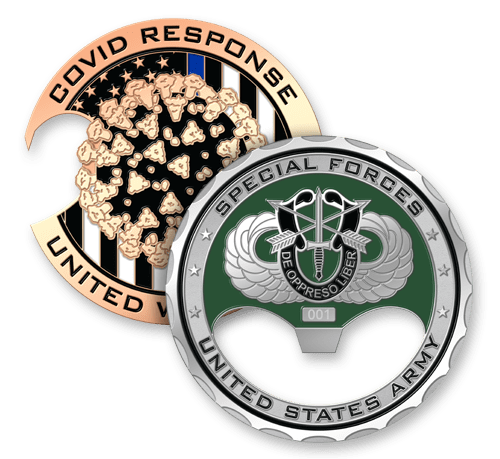 SEE WHAT OUR
CUSTOMERS ARE SAYING
"Lone Star Challenge Coins produced a beautiful end result which exceeded my expectations. They were easy to work with and had excellent communications. They listened to my needs and incorporated my changes exactly as I had requested. They also had a very quick turn around time for delivery."
"Such a great company with even greater customer service! Corbin was our salesman and was extremely patient with our agency and way we wanted and he was able to get our challenge coin perfected. On top of that we got our coins the exact date we wanted! Phenomenal service!"
"Extremely easy process. Design team was quick to return proofs and enthusiastic to change proofs when requested. Final product was awesome and really stands out!"
"I recently went through the design process of creating a challenge coin for my unit, and I can say without a doubt that I would recommend Lone Star Challenge Coins for your project."
Highly recommend! Tremendous service, extremely helpful and attentive to details. Had absolutely no issues dealing with their easy step by step process when I ordered my coins and delivery was quick. Overall a great American company, would do business with them again no hesitation.
"I make a lot of purchases for my company and for me, good Customer Service is a must. Lone Star was quick to respond to my inquiry and very accommodating to the revisions I asked. The order arrived as they promised. Then, the coin is just as we designed, and looks awesome! If I could rate them with more than 5 stars, I would!"
From first contact with the guys at Lone Star I felt great about the process. The employees were quick to reply to all questions and the draft process was simple and the coin turned out better than I had even hoped for. Thanks for making the process simple and affordable.
"I looked all over for a place to make custom coins for my business and happen to stumble across Lone Star Challenge Coins. This was the best accidental find, they made my coins exactly how I imagined them. Do yourself a favor and skip looking all over and just go with the Lone Star Challenge Coins. You will be happy with there work!"
"Lone Star Pins and Challenge Coins do quality work and are super easy to deal with. Corbin made our design and ordering process as smooth and effortless as possible. These guys are true professionals but with personal service behind it. I can't say enough great things about Corbin and the folks over at LSPCC."
"They were the 6th company I called with a very very tight deadline for coins for a military graduation. We had the coins in a very short time period with two days to spare. I cannot begin to say how happy I was with the level of customer service, quality of product and honesty from the very beginning. I recommend them to everyone and give them 6 stars!"
EXPERIENCE
THE LONE STAR DIFFERENCE
JUST A FEW REASONS WHY LONE STAR IS YOUR BEST CHOICE FOR CUSTOM CHALLENGE COINS…
PERIOD!

FREE QUALITY
ARTWORK

FREE PROOF
& QUOTE

UNLIMITED
REVISIONS

US CUSTOMER
SERVICE

SUPER FAST
SERVICE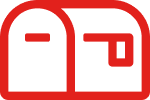 FREE PRIORITY
SHIPPING
100% QUALITY
GUARANTEE

TRANSPARENT
PRICING
Sequential Numbering &
Custom Engraving
Two upgrades that allow you to add a personal touch to your challenge coins are sequential numbering and custom engraving. We can add numbering and custom engraving on either the face of the coin, or along the edge. Adding numbering, or custom engraving the names of team members gives the coin a deeper intrinsic value to those who receive it. It serves as a constant reminder that they are one of a few that had the honor of receiving the challenge coin. 
UPGRADE BY ADDING SPECIALIZED COLOR EFFECTS
Adding tranlucent or glow enamel to your coin can add some really interesting effects to it. We offer an array of colors for both, and depending on how you use them you can create some serioulsy cool effects! For instance, adding transllucent to a polished coin makes the color more vibrant, or adding glow enamel to a dark metal such as black nickel or black metal makes the colors really pop!
Translucent Enamel for Challenge Coins is a very versatile option. You can make a number of interesting effects, but in order to do so it helps to know a few things. First, the plating matters. Translucent on polished metals are very vibrant, and have a deeper rich tone on antique finishes. Try to avoid black metal or black nickel when using translucent enamel however as the dark color makes the colors very dark and hard to see. Another thing to consider is the color of the metal. Translucent coloring on a copper coin, for instance, will take on a reddish hue.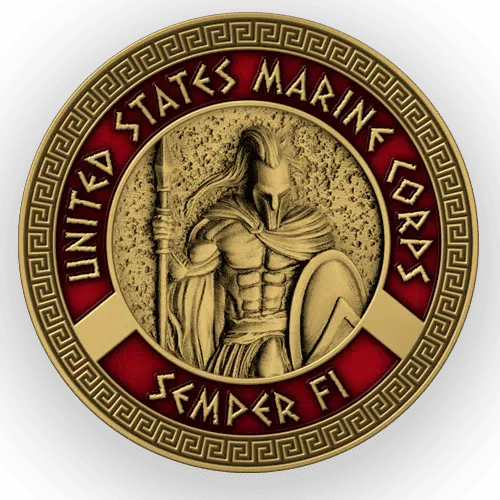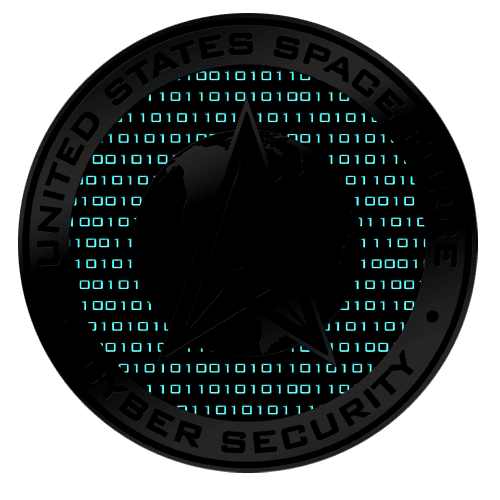 Glow-in-the-Dark enamel is a little more straight forward than translucent. It isn't see through so you can use it on any metal. Unlike translucent, it actually works best on dark metals such as black nickel or black metal. Another difference is, where translucent can be made with any Pantone Solid Coated color, Glow Enamel has a very select number of available colors. One color that we don't have, but is requested frequently, is red. We have White, Pink, Purple, Green, Yellow, Blue and Orange, but unfortunately Red doesn't glow well.
Adding an edge to your coin makes a significant difference in it's overall appearance. In general it gives the coin a much more clean, professional look. Some edges are free, but the ones that really make your coin stand out are created by a special machine that cuts the edge into the coin. This is why they cost a little extra. The cost of edges are still relatively cheap compared to some of our other upgrade options, so for those looking to vastly improve the look and feel of their coin without a significant up-charge, adding an edge to your custom challenge coin is the way to go!
SOME ADDITIONAL OPTIONS TO CONSIDER...
Hard Enamel is an alternative to Soft Enamel, the typical coloring style used on challenge coins. Hard Enamel is more often used on pins to give them a luxurious, jewelry-like finish. The main difference is that, unlike Soft Enamel, the colored recessed areas are layered with enamel until it becomes flush with the raised metal, and then is plated and polished. It gives the surface of the coin a smooth feel and a more refined, elegant touch!
Epoxy Coating is a clear epoxy resin added over the surface of the coin to produce a hard layer of plastic that helps protect the enamel from damage. There are some drawbacks such as it can discolor over time, and it makes it so that your coin can no longer be engraved except on the edges.
Silk Screen is mostly used for capturing small details that would otherwise not be producible. It can also be used for adding text that varies coin to coin so  that you don't have to create a new mold for each coin (which would be insanely expensive).
Offset Printed coins are produced by printing an image onto an adhesive photo paper, inlaying it on the coin, and covering it with a protective layer of epoxy resin. They are great for images of loved ones, or any other time you want a photo realistic image.