By Lone Star Challenge Coins
CELEBRATE EXCELLENCE & ACHIEVEMENT WITH CUSTOM AWARD/EVENT MEDALS
Sure, we're known for making some of the highest quality challenge coins out there, but did you know that we also make equally remarkable medals? We do everything from trophy medals to military and fiesta medals. If you want an outstanding custom medal to celebrate an event, or as a reward for excellence, we got you covered! Get your Free Proof and Quote today!
Create Your Personalized Medallion Today!
High Quality Custom Medallions with Free Artwork & Quote, Priority Shipping & 100% Quality Guarantee!
MAKE YOUR OWN MEDALS WITH LONE STAR CHALLENGE COINS
Are you searching for custom medals with no minimum requirement for your former battle brothers or an upcoming corporate event? Make your awards and medals stand out with Lone Star — America's leading provider of quality custom medals. With
American-made craftsmanship, our team will work closely with you to design the perfect medal for honoring excellence!
Get free custom artwork, priority shipping, and unlimited revisions with the veteran-staffed company that goes the extra mile to produce products of remarkable quality.
Contact our design team now to get started with your medal idea.
CREATING YOUR CUSTOM MEDALS


IS EASY AS 1-2-3
Follow our three-step process or visit our dedicated customization page for more information on the options available to bring your designs to life.
All great designs begin with an idea. Due to the customized nature of our products, we can only give you an accurate quote after creating a proof. Send us your design vision, which can be nothing more than a concept, and we'll develop it for you.
We offer free, high-quality artwork to every customer, and our team works until you're 100% satisfied. Take advantage of our unlimited revisions guarantee.
Once our design team has completed your design, we'll send a proof with the challenge coin cost. Our custom medal prices are tailored to the job, varying based on intricacy, metal, finish, and any other unique additions you want to include.
If you're unsatisfied with the proof, get back to us, and we'll revise your design until you get the coin you want.
Are you satisfied with the design in front of you? Give us the green light, and we'll get to work producing your medals. We offer various payment methods to suit your needs, including taking payments over the phone.
From the moment we receive your payment, manufacturing your pins can take up to 14 business days, depending on the number ordered and how many other orders we're completing. Shipping usually takes 2-3 days.
Here at Lone Star Challenge Coins, it is our passion to serve. That is why we do everything to ensure the best experience from start to finish. Our expert team of veteran managed sales reps and designers will help you design your challenge coin, revising it for free until it is just right. If you have any questions, or need assistance with anything we will be there to assist you.  
"Lone Star Challenge Coins produced a beautiful end result which exceeded my expectations. They were easy to work with and had excellent communications. They listened to my needs and incorporated my changes exactly as I had requested. They also had a very quick turn around time for delivery."
"Such a great company with even greater customer service! Corbin was our salesman and was extremely patient with our agency and way we wanted and he was able to get our challenge coin perfected. On top of that we got our coins the exact date we wanted! Phenomenal service!"
"Extremely easy process. Design team was quick to return proofs and enthusiastic to change proofs when requested. Final product was awesome and really stands out!"
"I recently went through the design process of creating a challenge coin for my unit, and I can say without a doubt that I would recommend Lone Star Challenge Coins for your project."
Highly recommend! Tremendous service, extremely helpful and attentive to details. Had absolutely no issues dealing with their easy step by step process when I ordered my coins and delivery was quick. Overall a great American company, would do business with them again no hesitation.
"I make a lot of purchases for my company and for me, good Customer Service is a must. Lone Star was quick to respond to my inquiry and very accommodating to the revisions I asked. The order arrived as they promised. Then, the coin is just as we designed, and looks awesome! If I could rate them with more than 5 stars, I would!"
From first contact with the guys at Lone Star I felt great about the process. The employees were quick to reply to all questions and the draft process was simple and the coin turned out better than I had even hoped for. Thanks for making the process simple and affordable.
"I looked all over for a place to make custom coins for my business and happen to stumble across Lone Star Challenge Coins. This was the best accidental find, they made my coins exactly how I imagined them. Do yourself a favor and skip looking all over and just go with the Lone Star Challenge Coins. You will be happy with there work!"
"Lone Star Pins and Challenge Coins do quality work and are super easy to deal with. Corbin made our design and ordering process as smooth and effortless as possible. These guys are true professionals but with personal service behind it. I can't say enough great things about Corbin and the folks over at LSPCC."
"They were the 6th company I called with a very very tight deadline for coins for a military graduation. We had the coins in a very short time period with two days to spare. I cannot begin to say how happy I was with the level of customer service, quality of product and honesty from the very beginning. I recommend them to everyone and give them 6 stars!"
GET YOUR FREE CUSTOM DESIGN


& QUOTE TODAY!
Medals act as trophies in sports or as awards for excellence, acts of valor and bravery in the line of duty. Every custom medal award comes with its own unique style to match the occasion. Lone Star can produce a design for any purpose, whether you're celebrating participants in a fun run or commemorating a high school graduation in the family.
Check out our three major medal styles for a closer look at what the top medal maker in the business can produce.
Add a touch of grandeur and recognition to any event with our exquisite trophy/event medals! Inspire legendary sporting excellence among your participants by rewarding their hard work, dedication, and success.
We create our medals with a design to match your event, incorporating logos, team names, and event names into the finished product.
Get high-quality medals to fit your champions with Lone Star today.
Join in on one of Texas' most famous traditions this year with Fiesta San Antonio. Die-hard fans of the parade can involve themselves in a tradition that dates back to 1946. While King Antonio used to distribute coins to children and Fiesta royalty, everyone can get in on the act today.
Fiesta medals are emblems combined with colored ribbons. They are pieces of art themselves, featuring animals, famous faces, and even cartoon images.
Bring your brand or your own personal moniker to the event with Fiesta medals that add an extra spark to the celebration.
Military medals and plaques are more than just symbols of courage – they're tangible reminders that honor the selfless sacrifice many have made to protect our country. This historical tradition continues in official circles and through personalized medals for those who've served with distinction.
Like challenge coin culture, you can bring your battle buddies together with the medal maker, that can cast and strike medals you can be proud of.
Whether you want to commemorate your time in a particular country, pay tribute to a fallen soldier, or mark a special reunion among veterans, Lone Star is the medal manufacturer for you.
Our ribbons are made of a polyester fabric and come in 7/8″ and 1.5″ sizes. We feature a variety of stock colors to choose from, but if you have a specific color you need inquire with a sales rep and we will try to accommodate your needs. 
EVENT MEDAL RIBBON STYLES
Solid Color Ribbon Options
Multi-Colored Ribbon Options
FIESTA MEDAL RIBBON STYLES
EXPERIENCE
THE LONE STAR DIFFERENCE
JUST A FEW REASONS WHY LONE STAR IS YOUR BEST CHOICE FOR CUSTOM CHALLENGE COINS…
PERIOD!

FREE QUALITY
ARTWORK

FREE PROOF
& QUOTE

UNLIMITED
REVISIONS

US CUSTOMER
SERVICE

SUPER FAST
SERVICE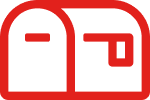 FREE PRIORITY
SHIPPING
100% QUALITY
GUARANTEE

TRANSPARENT
PRICING
CHOOSE UP TO 5 COLORS FOR FREE
MEDALLION UPGRADE PLATINGS
MEDALLION UPGRADE OPTIONS​
DIE STRUCK MEDALLION PRICING
ALL METAL, NO COLOR ADDED
MEDALLION UPGRADE PLATINGS
MEDALLION UPGRADE OPTIONS​
MAKE YOUR CUSTOM MEDALS STAND OUT!
HERE ARE SOME DESIGN OPTIONS TO CHOOSE FROM
Create a unique medal by choosing your plating style, adding a unique edge, or opting for cool add-ons like glow or glitter enamel. There are tons of options to choose from. The choice is up to you.
Lone Star takes pride in providing a variety of epic design options to help you get more from your ideas. We do our best to ensure that adding custom medals to your arsenal doesn't break the bank.
For affordable medals, look no further than Lone Star Challenge Coins. Here are some of the various design options available to choose from:
CUSTOMIZE WITH PLATING OPTIONS
Plating transforms the look of a coin. Whether you want a traditional or contemporary take on your medal, our design team and state-of-the-art equipment can make it happen. Lone Star uses electroplating to create a permanent bond between the base metal and plating. Electroplating enhances durability and guarantees a superior finish. You can even choose various plating if you'd like custom gold medals, custom silver medals, and custom bronze medals for various event placements!
Choosing a unique edge style for your custom medal can really make it stand out! The standard, rope and spur edges come at no extra cost as they are worked into your custom mold. However, we do have some additional machined edge options as well for little extra. Our oblique, beveled, crosscut and scalloped edges are added using special machinery that cut the edges, giving your medal an amazing look and feel!
UPGRADE WITH OPTIONAL ADD-ONS
Adding on upgrade options to your custom medal design is how you really give it that personal touch. Creating a unique design is easily achieved by adding specialized enamel options such as translucent enamel, glow enamel, or glitter enamel. You can also add sequential numbering or custom engraving to individualize each of your custom medals. For a full list of upgrade options, check out our
upgrades page
!
Can you help me design a medal?
Yes, we can! Many of our customers start with nothing more than an idea or a concept. If you already have something you'd like to show us, we accept practically all file types, with no vectoring required.
Can I request a revision on my custom medal design?
Everyone can take advantage of free revisions from our design team. Our revisions are unlimited because we're committed to getting your design right. Note that we cannot perform any revisions after the proof has been accepted and payment made, so ensure you've got the design you want before confirming.
How long does it take to create a custom medal?
After an order has been paid for, it takes around 14 days for us to produce the medals. Most customers wait around three weeks for their custom orders to arrive at their doors.
The entire process, including design, depends on how long it takes to settle on the perfect design. Some of our customers spend weeks making tweaks to their designs before confirming their orders.
How long does it take to create a custom medal?
Due to the custom nature of our products, we cannot issue refunds after your medals have been created. We can only accept returns if there is a genuine issue with the finished product, such as a discrepancy between the finished medal and the originally approved design.
New Years Day, Independence Day, Thanksgiving (Thurs & Fri), Christmas Eve & Christmas Day