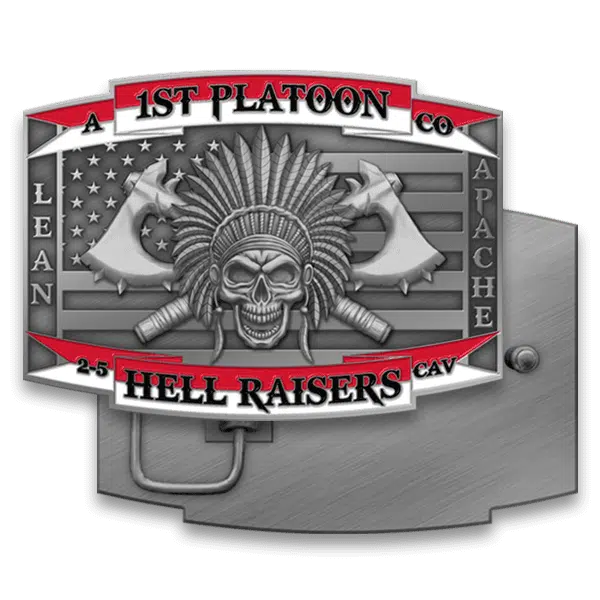 Create Your Personalized Belt Buckle Today!
High Quality Custom Belt Buckles with Free Artwork & Quote, Priority Shipping & 100% Quality Guarantee!
Designing Your Custom Belt Buckle
Belt Buckles are produced very similarly to Challenge Coins. Like Challenge Coins, the Buckle is stamped by a mold, electroplated, and colored using the same color enamel. Getting started is really easy, just fill out the quote form below or go to our Free Quote page and send us your ideas and any design references you have. We'll get back to you with a Proof & Quote within 24-48 hrs. We offer free revisions as well, so if you'd like to see some changes just reply to the quote email with your changes and we will take care of it! When it's all set and you're happy with the design we'll send you an invoice link that you can use to pay, and as soon as they're ready we'll ship to to you free via Priority Air.
Types Of Belt Buckles
We Offer
Western Style Buckles
(Hinge & Hook)
Hinge & Hook Buckles are the most popular type of buckle and are compatible with any belt that has a snap-on loop on one end (which connects the buckle to the belt) and prong holes on the other end that the allow the buckle to fasten the belt in place. These are the go-to option for events such as Rodeos and are a popular choice amongst the U.S Army for commemorating military deployments. The front is completely customizable and can be made to look anyway you'd like. The back can't be stamped and colored like the front, but it can be customized with custom engraving or sequential numbering.
Web Belt Buckles
(Box Frame)
Box Frame Belt Buckles are designed for woven fabric webbed belts. These are standard for Naval Personnel as the web belt is part of their uniform as per uniform regulations. The box frame is hollow, which allows the belt to be inserted into it and the lock pin is used to fasten it into place. On the bakc of the box is a set of teeth that are used to fasten it to the end of the belt. It is important to note that these kinds of buckles only work with webbed fabric belts and are not compaitble with any other kind of belt.
EXPERIENCE
THE LONE STAR DIFFERENCE
JUST A FEW REASONS WHY LONE STAR IS YOUR BEST CHOICE FOR CUSTOM BELT BUCKLES… PERIOD!

FREE QUALITY
ARTWORK

FREE PROOF
& QUOTE

UNLIMITED
REVISIONS

US CUSTOMER
SERVICE

SUPER FAST
SERVICE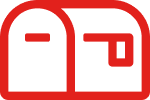 FREE PRIORITY
SHIPPING
100% QUALITY
GUARANTEE

TRANSPARENT
PRICING