OUR CUSTOMER SERVICE IS WORLD-CLASS!
We're constantly striving to give our customers the highest quality, professional service possible. Our expert sales staff is extremely knowledgeable, with years of experience in the industry, and can assist you with any issue or question you have. If you have any questions or concerns just let us know and we'll gladly help you resolve them.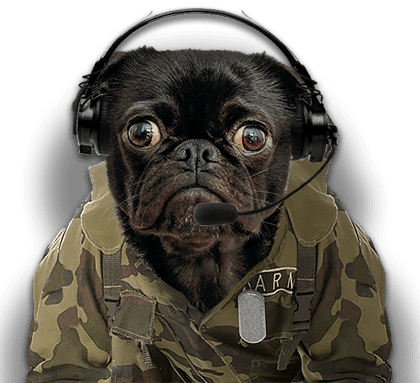 NEED HELP WITH SOMETHING, GIVE US A CALL!
High Quality Challenge Coins, 100% U.S. Based Customer Service and Free International Shipping!
SEE WHAT OUR


CUSTOMERS ARE SAYING
J and jarren
10 November 2023
My class spent well over $9,000 on our class coins. First issue, they didn't get them to us in a timely manner. We received them barely in time for graduation. Second, they sent us coins with a misspelled word (brave) as seen in the picture. Third issue, a lot of the spinners came broken, also as seen in the picture. When I reached out to the company, they claim sending replacement coins out at a later date is rectifying of this situation. Very empathetic to the situation at hand overall. Not very professional at all, terrible business practices and they definitely will not receive future business from me nor any recommendations either. Zero stars
I found this company last year after a recommendation from a friend and I've ordered several times now. What keeps me coming back is the high level of customer service and responsiveness in the projects that have been created. The work product is also great and the quality of the coins, detail and just overall, I am very pleased with. This is my GO TO shop now for coins. Please check them out, you will not be disappointed! PS. Big shout to Corbin for his amazing guest service!
Stephen Ryan
25 October 2023
This company is fantastic! I reached out to them to create a custom shaped coin with custom artwork that they had put together for me. The coins are a Veteran's Day thank you token for those who served at our company. We will definitely be returning for future orders. From start to finish, they were very open with communication, extremely fast to respond to concerns and questions, and lastly delivered something that blew us out of the water. Thank you so much!
Alejandra O'Connor
25 October 2023
I ordered challenge coins on behalf of my government agency. Lone Star was easy to work with and did amazing things with the graphics I sent. They turned the artwork around quickly and each time it was better than what we had hoped for. We did have several back and forth messages to get the coin exactly as we wanted it. Our representative was so patient with us and had excellent customer service. We also got the coins in the mail quickly. Working with Lone Star was a wonderful experience end-to-end.
Italy Mair
18 October 2023
Great service, great communication, and great products! Would definitely recommend them.
Rafael Moronta
13 October 2023
Amazing artwork.. aside from the product what I loved most of our experience was the flexibility to create a coin that's exceeds your own expectations. Thank you guys so much for making the process seamless and affordable!
Absolutely fantastic company to work with. Communication was always quick, and the final product looked even better than the proof did. 10/10 would recommend!
ALISON BOLAND
26 September 2023
I engaged with Lone star challenge coins to make coins for my fiancé's celebration of life. I was pretty clueless about design, and they provided the perfect design. The coins arrived in time, and we were more than satisfied with the outcome. Their customer service was excellent as well. They guided me (held my hand) throughout the process, and were quick to respond. I cannot say enough about their product and company.
Debbie Avinger
26 September 2023
We are so grateful for the work Lone Star Challenge Coins did for our nonprofit fundraising event! They worked with our budget and gave us medals with ribbons and challenge coins that were better than we expected.
Dan Kiser
22 September 2023
Corbin was very combative when I explained that the design provided was not at all reflective of the requests that I provided on the Inquiry form. Based on the customer service alone during that 1 phone call, I am not inclined to pursue any business with this company. EDIT: I spoke to the owner, Mike, and he helped rectify the situation and framed it as a learning opportunity for his team. This is a good reminder that people make mistakes but first impressions matter.
New Years Day, Independence Day, Thanksgiving (Thurs & Fri), Christmas Eve & Christmas Day