Firefighter


Challenge Coins
By Lone Star Challenge Coins
Like the military, first responders have also adopted the tradition of making custom challenge coins to honor those who go above and beyond and risk their lives every day to ensure the safety of those they serve. At Lone Star Challenge Coins, we work diligently to ensure your custom firefighter challenge coins are as unique as the fire departments and firefighters they honor. Salute their bravery and commitment with only the highest quality coins from Texas' #1 challenge coin manufacturer.
Create Your Firefighter Challenge Coins Today!
High Quality Custom Challenge Coins with Free Artwork & Quote, Priority Shipping & 100% Quality Guarantee!
What is a Firefighter Challenge Coin?
Challenge coins are cherished mementos that the military, law enforcement, fraternities, and other organizations carry. Fire department challenge coins are given to firefighters for a variety of reasons. They include being recently recruited, performing acts of bravery and honor, and reaching anniversaries or special events. These physical coins symbolize the hard work firefighters put into their job, and they're a sign of appreciation for that work.
In addition to being given as a gift to firefighters, some fire departments create challenge coins as a fundraising effort. A local fire department may order challenge coins for civilians and other branches of law enforcement to buy, with the proceeds going towards non-profits, firefighter memorials, and scholarship funds.
HONOR TRADITION WITH FIREFIGHTER CHALLENGE COINS
Challenge coins are a long-standing tradition in the military, first appearing during World War I. Soldiers would use them to recognize their comrades on and off the battlefield.
They were also used as thoughtful tokens of appreciation from superiors to those who served with distinction. During Vietnam, challenge coins had yet another purpose – they became collectibles between American troops and Vietnamese locals that bore special messages of hope or gratitude for a job well done.
Having a challenge coin was (and still is) a sign of prestige, and losing your coin could result in ridicule from others. This prized possession is best to be held onto. This is the reason the "coin check" tradition at bars became a thing. It was a way for soldiers to make sure everyone still had their coins on person. Eventually, members of the military joined fire departments and shared their tradition of challenge coins. This is believed to be how the fireman challenge coin tradition began. Today, firefighter challenge coins serve quite a few purposes such as awards for excellence in the line of duty, remembering fallen heroes, commemorating special events, and even fundraising!
SYMBOLS ON FIREFIGHTER CHALLENGE COINS
Firefighter coins feature a variety of designs, colors, and symbols. Each symbol represents something different. Here, we'll talk about some traditional fire dept challenge coins' imagery and what they mean.
The Thin Red Line Flag is one of the most commonly featured symbols used in firefighter challenge coin designs as it is full of meaning to those who serve. Also called "The Thin Red Line of Courage", this symbol represents both: the thin line between those they save and the dangers they hold at bay, and the last ounce of courage they summon from within to conquer their fear as they put their lives second to the lives of those they save. This is why it is also used by fire departments to honor those firefighters who were injured and killed in the line of duty, as it serves as a reminder of their honor, courage and commitment.
St. Florian is said to be the Patron Saint of Firefighters because, as legend has it, he saved an entire village from burning by putting out a massive fire with only one bucket of water. That is why on custom firefighter coins, you will sometimes see depictions of this legendary event sculpted in 3D relief.
St. Florian was an officer in the Roman army, and was put in charge of organizing the city's fire brigade. Unfortunately, due to his faith as a Christian, he was sentenced to death and drowned in the River Enns.
A very common feature on most custom firefighter challenge coins is, what most refer to as, the Maltese cross. Interestingly enough however, the cross that fire departments typically use is actually called the "Florian cross".
While it is still used at times, the Maltese cross was originally worn by the Knights of the Crusades and has a very jagged design. The Florian cross has a circle in the center with rounded edges, and is older since it dates back to the Roman Empire. Both crosses are a religious symbol that represents bravery, sacrifice and honor.
It is also commonplace for fire departments to add the Star of Life to their custom challenge coins in order to represent their emergency medical services. The six points of the star represent the six main tasks executed by rescuers in the line of duty: detection of danger, reporting, rapid response, on-scene care, transit to the hospital, and transferring to definitive specialized care for a patient.
CUSTOMIZING YOUR COINS


IS EASY AS 1-2-3!
Follow our three-step process or visit our dedicated customization page for more information on the options available to bring your designs to life.
All great designs begin with an idea. Due to the customized nature of our products, we can only give you an accurate quote after creating a proof. Send us your design vision, which can be nothing more than a concept, and we'll develop it for you.
We offer free, high-quality artwork to every customer, and our team works until you're 100% satisfied. Take advantage of our unlimited revisions guarantee.
Once our design team has completed your design, we'll send a proof with the challenge coin cost. Our challenge coin prices are tailored to the job, varying based on intricacy, metal, finish, and any other special additions you want to include.
If you're unsatisfied with the proof, get back to us, and we'll revise your design until you get the coin you want.
Are you satisfied with the design in front of you? Give us the green light, and we'll get to work producing your pins. We offer various payment methods to suit your needs, including taking payments over the phone. From the moment we receive your payment, manufacturing your pins can take up to 14 business days, depending on the number ordered and how many other orders we're completing. Shipping usually takes 2-3 days.
GET A FREE QUOTE IN 24 HRS OR LESS WITH UNLIMITED REVISIONS AND NO COMMITMENT TO BUY… SO, WHAT'S THERE TO LOSE RIGHT?
SEE WHAT OUR


CUSTOMERS ARE SAYING!
Here at Lone Star Challenge Coins, it is our passion to serve. That is why we do everything to ensure the best experience from start to finish. Our expert team of veteran managed sales reps and designers will help you design your challenge coin, revising it for free until it is just right. If you have any questions, or need assistance with anything we will be there to assist you.  
"Lone Star Challenge Coins produced a beautiful end result which exceeded my expectations. They were easy to work with and had excellent communications. They listened to my needs and incorporated my changes exactly as I had requested. They also had a very quick turn around time for delivery."
"Such a great company with even greater customer service! Corbin was our salesman and was extremely patient with our agency and way we wanted and he was able to get our challenge coin perfected. On top of that we got our coins the exact date we wanted! Phenomenal service!"
"Extremely easy process. Design team was quick to return proofs and enthusiastic to change proofs when requested. Final product was awesome and really stands out!"
"I recently went through the design process of creating a challenge coin for my unit, and I can say without a doubt that I would recommend Lone Star Challenge Coins for your project."
Highly recommend! Tremendous service, extremely helpful and attentive to details. Had absolutely no issues dealing with their easy step by step process when I ordered my coins and delivery was quick. Overall a great American company, would do business with them again no hesitation.
"I make a lot of purchases for my company and for me, good Customer Service is a must. Lone Star was quick to respond to my inquiry and very accommodating to the revisions I asked. The order arrived as they promised. Then, the coin is just as we designed, and looks awesome! If I could rate them with more than 5 stars, I would!"
From first contact with the guys at Lone Star I felt great about the process. The employees were quick to reply to all questions and the draft process was simple and the coin turned out better than I had even hoped for. Thanks for making the process simple and affordable.
"I looked all over for a place to make custom coins for my business and happen to stumble across Lone Star Challenge Coins. This was the best accidental find, they made my coins exactly how I imagined them. Do yourself a favor and skip looking all over and just go with the Lone Star Challenge Coins. You will be happy with there work!"
"Lone Star Pins and Challenge Coins do quality work and are super easy to deal with. Corbin made our design and ordering process as smooth and effortless as possible. These guys are true professionals but with personal service behind it. I can't say enough great things about Corbin and the folks over at LSPCC."
"They were the 6th company I called with a very very tight deadline for coins for a military graduation. We had the coins in a very short time period with two days to spare. I cannot begin to say how happy I was with the level of customer service, quality of product and honesty from the very beginning. I recommend them to everyone and give them 6 stars!"
GET YOUR FREE CUSTOM DESIGN


& QUOTE TODAY!
EXPERIENCE
THE LONE STAR DIFFERENCE
JUST A FEW REASONS WHY LONE STAR IS YOUR BEST CHOICE FOR CUSTOM CHALLENGE COINS…
PERIOD!

FREE QUALITY
ARTWORK

FREE PROOF
& QUOTE

UNLIMITED
REVISIONS

US CUSTOMER
SERVICE

SUPER FAST
SERVICE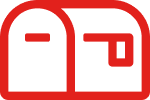 FREE PRIORITY
SHIPPING
100% QUALITY
GUARANTEE

TRANSPARENT
PRICING
DESIGN GUIDE: FIREFIGHTER COINS
Follow our three-step process or visit our dedicated customization page for more information on the options available to bring your designs to life.
PRO TIP:

KEEP YOUR TEXT IN MIND!
When determining the size of your coin, remember the text. There is a limit to how small text can be, especially if you want it to be legible. Similarly, detailing can only be so small. Larger challenge coins provide more space to work with and more options for text and detailed designs. If we can't manufacture your coin based on the design you've provided because it's too complex, we may simplify it.
There are infinite ways to create your custom firefighter challenge coins. Knowing your options will help you find the look you're envisioning. Below are different options to help you make better-informed decisions on your custom challenge coin design.
This is the most popular option, as it is bright and vibrant. This option goes very well with polished metal plating. 
If you want to save a little bit of money, but still want color on a logo, this is a good option. We recommend an antique plating with any colorless design. 
This option is our cheapest option, and works very well for creating antique styled coins. Not recommended for polished plated coins. 
This is the "traditional look". It works very well if you want a text wrap with a centered image.
If you want to create a more unique looking coin, this may be a good option. We can make coins almost any shape imaginable!
CHOOSE YOUR PLATING STYLE
Choosing the right plating for your challenge coin is important cuz it can change the look completely. If you're not really sure, just pick one you think will look good. If you want to see other options, just let us know. We offer free unlimited revisions!
Custom Edges can add some character to your challenge coin design. Rope, and Spur edges can be added to your design for free as they're built into the mold. The other options are all cut into the coin using a special machine, and incur a little bit of an added cost.
If you really want to take your challenge coin design to the next level, we have some awesome optional add-ons to choose from. There are many interesting ways to incorporate these into your design. The possibilities are literally endless! These are just a sample of the add-ons we offer. For a more in-depth list of different ways to customize your coin using these unique features, visit our coin upgrades page!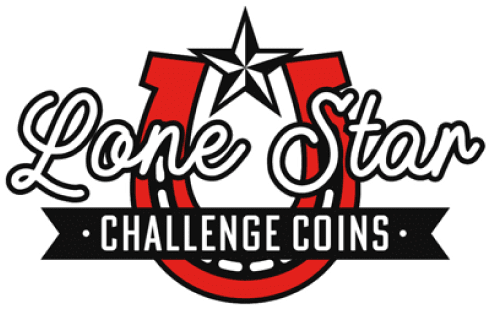 HONOR TRADITION WITH FIREFIGHTER CHALLENGE COINS
Lone Star Challenge Coins is your #1 supplier and designer of firefighter challenge coins because we go the extra mile to ensure you receive the best quality service and product.
Need help with creating your design? We can also help you create your custom challenge coin design, choose features that look good, and assist with ordering. Our customer service is top-notch, and we're ready to assist you whenever you're ready to order a coin.
Create a custom firefighter challenge coin with us today to receive your free proof and quote for your design. Discover the Lone Star difference now!
New Years Day, Independence Day, Thanksgiving (Thurs & Fri), Christmas Eve & Christmas Day