By Lone Star Challenge Coins
ADD A PROFESSIONAL TOUCH TO YOUR CUSTOM PIN DESIGN
Hard enamel pins are a high-quality type of lapel pin with an elegantly smooth, glossy surface. Made by layering enamel paint and firing it at high temperatures, they feature vibrant colors and intricate designs. They are long-lasting, resistant to fading and scratching, and are a fun way to add a sophisticated look to your wardrobe or accessories.
POPULAR FEATURES OF
HARD ENAMEL PINS
Hard enamel pins are significantly more durable than their soft enamel counterpart. That's because they are created by adding multiple layers of enamel paint, which are then polished to create a smooth and durable surface. This makes them highly resistant to scratches, fading, and damage, ensuring that the pin retains its original appearance over time. The lasting durability is also the reason that they are highly coveted by pin collectors. The smooth, elegant surface of hard enamel pins also lends a professional touch that makes these the perfect pin type for corporate branding. 
Creating Your Custom PinS
Follow our three-step process or visit our dedicated customization page for more information on the options available to bring your designs to life.
All great designs begin with an idea. Due to the customized nature of our products, we can only give you an accurate quote after creating a proof. Send us your design vision, which can be nothing more than a concept, and we'll develop it for you.
We offer free, high-quality artwork to every customer, and our team works until you're 100% satisfied. Take advantage of our unlimited revisions guarantee.
Once our design team has completed your design, we'll send a proof with the challenge coin cost. Our challenge coin prices are tailored to the job, varying based on intricacy, metal, finish, and any other special additions you want to include.
If you're unsatisfied with the proof, get back to us, and we'll revise your design until you get the coin you want.
Are you satisfied with the design in front of you? Give us the green light, and we'll get to work producing your pins. We offer various payment methods to suit your needs, including taking payments over the phone. From the moment we receive your payment, manufacturing your pins can take up to 14 business days, depending on the number ordered and how many other orders we're completing. Shipping usually takes 2-3 days.
GET YOUR FREE CUSTOM DESIGN


& QUOTE TODAY!
J and jarren
10 November 2023
My class spent well over $9,000 on our class coins. First issue, they didn't get them to us in a timely manner. We received them barely in time for graduation. Second, they sent us coins with a misspelled word (brave) as seen in the picture. Third issue, a lot of the spinners came broken, also as seen in the picture. When I reached out to the company, they claim sending replacement coins out at a later date is rectifying of this situation. Very empathetic to the situation at hand overall. Not very professional at all, terrible business practices and they definitely will not receive future business from me nor any recommendations either. Zero stars
I found this company last year after a recommendation from a friend and I've ordered several times now. What keeps me coming back is the high level of customer service and responsiveness in the projects that have been created. The work product is also great and the quality of the coins, detail and just overall, I am very pleased with. This is my GO TO shop now for coins. Please check them out, you will not be disappointed! PS. Big shout to Corbin for his amazing guest service!
Stephen Ryan
25 October 2023
This company is fantastic! I reached out to them to create a custom shaped coin with custom artwork that they had put together for me. The coins are a Veteran's Day thank you token for those who served at our company. We will definitely be returning for future orders. From start to finish, they were very open with communication, extremely fast to respond to concerns and questions, and lastly delivered something that blew us out of the water. Thank you so much!
Alejandra O'Connor
25 October 2023
I ordered challenge coins on behalf of my government agency. Lone Star was easy to work with and did amazing things with the graphics I sent. They turned the artwork around quickly and each time it was better than what we had hoped for. We did have several back and forth messages to get the coin exactly as we wanted it. Our representative was so patient with us and had excellent customer service. We also got the coins in the mail quickly. Working with Lone Star was a wonderful experience end-to-end.
Italy Mair
18 October 2023
Great service, great communication, and great products! Would definitely recommend them.
Rafael Moronta
13 October 2023
Amazing artwork.. aside from the product what I loved most of our experience was the flexibility to create a coin that's exceeds your own expectations. Thank you guys so much for making the process seamless and affordable!
Absolutely fantastic company to work with. Communication was always quick, and the final product looked even better than the proof did. 10/10 would recommend!
ALISON BOLAND
26 September 2023
I engaged with Lone star challenge coins to make coins for my fiancé's celebration of life. I was pretty clueless about design, and they provided the perfect design. The coins arrived in time, and we were more than satisfied with the outcome. Their customer service was excellent as well. They guided me (held my hand) throughout the process, and were quick to respond. I cannot say enough about their product and company.
Debbie Avinger
26 September 2023
We are so grateful for the work Lone Star Challenge Coins did for our nonprofit fundraising event! They worked with our budget and gave us medals with ribbons and challenge coins that were better than we expected.
Dan Kiser
22 September 2023
Corbin was very combative when I explained that the design provided was not at all reflective of the requests that I provided on the Inquiry form. Based on the customer service alone during that 1 phone call, I am not inclined to pursue any business with this company. EDIT: I spoke to the owner, Mike, and he helped rectify the situation and framed it as a learning opportunity for his team. This is a good reminder that people make mistakes but first impressions matter.
*All personal information submitted through our forms are used for internal use only. We never share any of your information with a third-party under any circumstances. For more information please review our
terms & conditions/privacy policy page
.
We try and make pricing for your custom enamel pins as transparent as possible. However, because all of our products are custom, the cost of each project varies. The above table lays out the unit cost for our soft enamel pins, but does not include any additional costs that can be incurred by choosing upgrade options such as premium backings, special plating options, or cardstock. We breakdown everything in our quote so that t is easy to understand, and there are never any hidden fees. The price we quote you is what you pay. We offer all of our customers free artwork, unlimited revisions and  free priority shipping with every order with no commitment to buy and 100% quality guarantee. If your end product does not properly reflect the approved design, we will remake it for you free of charge! What are you waiting for? Get started on your free design today!
EXPERIENCE
THE LONE STAR DIFFERENCE
JUST A FEW REASONS WHY LONE STAR IS YOUR BEST CHOICE FOR CUSTOM CHALLENGE COINS…
PERIOD!

FREE QUALITY
ARTWORK

FREE PROOF
& QUOTE

UNLIMITED
REVISIONS

US CUSTOMER
SERVICE

SUPER FAST
SERVICE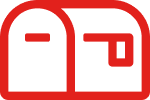 FREE PRIORITY
SHIPPING
100% QUALITY
GUARANTEE

TRANSPARENT
PRICING
Personalizing Your Hard Enamel Pins
Make sure your pins stand out for all the right reasons by choosing from a range of lapel pin options. We have different style pins such as hard or soft enamel finishes, as well as an array of plating options and various add-ons. Whether you're searching for colors and textures that communicate luxury, functionality, or class, we have the plating options for you.
Hard enamel pins are not ideal for intricate or fine details due to their manufacturing process. Avoid using tiny lines, small text, or delicate features that may be difficult to reproduce accurately. If you do require intricate detailing, consider using silkscreen on your pins. Silkscreen is perfect for hard enamel since it can only be applied on smooth, raised surfaces.
CUSTOMIZE WITH PLATING OPTIONS
If want to make a custom hard enamel pin, one thing you should know is that the plating choices are limited. Only polished plating options are available because of the polishing process used to create the smooth, durable surface. The pins are plated after they are colored and polished which makes it impossible to apply antique, rainbow and colored metal platings. 
CUSTOMIZE WITH ADD-ON OPTIONS
Consider making your hard enamel pins eye catching with added options such as gemstones and glitter enamel. If you are trying to brand your pins or other enamel products, such as keychains or cufflinks, consider including printed cardstock for a more appealing product presentation.
CUSTOMIZE WITH BACKING OPTIONS
Finishing off your custom design with the right attachment makes a noticeable difference. If you want to add a more professional touch to your pins, the deluxe and jewelry clutches add a high quality look and feel. Hard enamel is also a great option for cufflinks and keychains as it is durable and pairs well with business attire.
New Years Day, Independence Day, Thanksgiving (Thurs & Fri), Christmas Eve & Christmas Day