LETS LOOK AT SOME WAYS TO CUSTOMIZE YOUR COIN!
Enhance the look of your traditional round challenge coin design so that it looks amazing
How to Create the Right Look
for Your Coin
Here are some ways you can customize
your Challenge Coins:
Although standard round challenge coins have always been our most common request, yours can still look unique and break the mold so to speak. There are a ton of different options we have available so that you can customize it and add a special touch. You can add 3D, a special coin edge, translucent enamel, and more. The possibilities really are limitless. If you have a special request or would like some professional recommendations, just send us an email, or give us a call. We'd be glad to assist you with your project and are standing by!
EXPERIENCE
THE LONE STAR DIFFERENCE
JUST A FEW REASONS WHY LONE STAR IS YOUR BEST CHOICE FOR CUSTOM CHALLENGE COINS…
PERIOD!

FREE QUALITY
ARTWORK

FREE PROOF
& QUOTE

UNLIMITED
REVISIONS

US CUSTOMER
SERVICE

SUPER FAST
SERVICE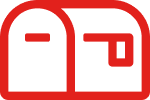 FREE PRIORITY
SHIPPING
100% QUALITY
GUARANTEE

TRANSPARENT
PRICING
MAKE YOUR COIN STAND OUT!
PERSONALIZE YOUR COIN
WITH UPGRADE OPTIONS
We know how special your coin is to you and those who receive it. Challenge coins can be used for rewarding someone for excellence, memorializing a special person of great import, or celebrating a special event, and we want the significance of your project to shine through. We offer an array of different options to help you customize your project, and give it that unique touch. If you have any questions or would like some professional feedback, give us a call or reach out to us and we would be honored to assist you with the creation of your project.
CUSTOMIZE WITH PLATING OPTIONS